Post Vidai congratulations artist Phan Thao Nguyen for her recipient of the highest position – the Grand Prize of $60,000SGD at 2018 Signature Art Prize.
Jurors included Ms Mami Kataoka, chief curator of Tokyo's Mori Art Museum; Mr Bose Krishnamachari, president of the Kochi Biennale Foundation; Ms Joyce Toh, head of content and senior curator at the Singapore Art Museum; Dr Gerard Vaughan, who is director of the National Gallery of Australia; and artist and independent curator Wong Hoy Cheong.

The final selections were based on criteria including strength of the idea and concept; creative use of medium, material and technique; artistic insight and interpretation; and originality of artwork.

Tropical Siesta reimagines rural Vietnam as described by a French Jesuit missionary in the 17th century. Child actors are captured in farming work as well as re-enactments of a folktale. Jurors praised the "poetic" style of the work. Ms Toh called Nguyen "a powerful, poignant storyteller".

She added: "Sensuously visual, the film pulls the viewer into its enigmatic world – a world governed entirely by children. Even as it explores a number of complex issues in Vietnamese history, the work feels fresh and very much alive."

(Strait Times Singapore)
The painting 'Boy sitting on mirror' of Post Vidai collection is proudly part of the exhibited and winning work.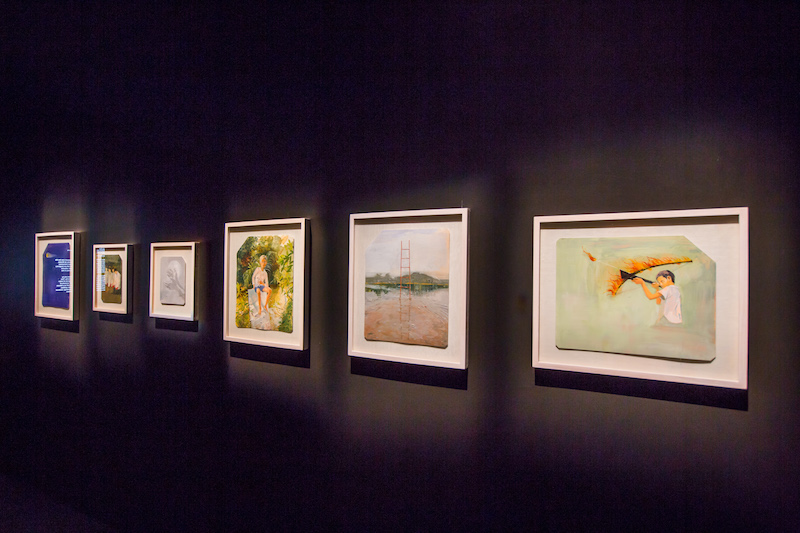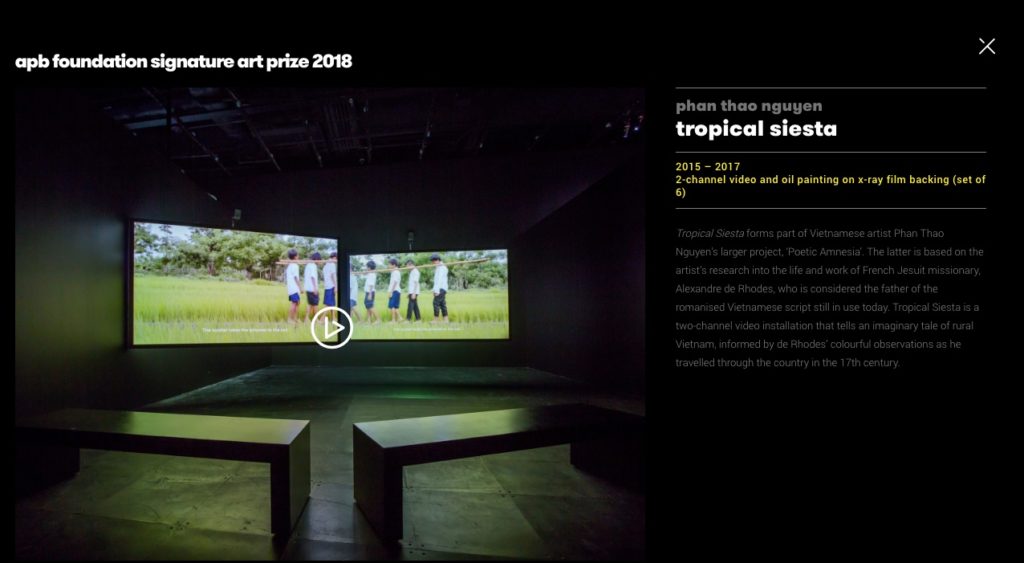 The Propeller Group's AK-47 vs. M-16 is also among the 15 finalists of the prize. Visit the exhibition that last until September to see these amazing artworks!